Hey guys, so we just set up this website after getting home from Otakon '09's Artist Alley, where we sold such memorable items as the glowing fairies, Super Mario pillows and earrings/charms, Luma plushies, knit hats, and hand-printed t-shirts/tank tops. Thanks to all who bought stuff!!
To refresh your memory, if you've just visited this site after looking at a business card and are now going "wtf where did I get this?!??", here is a pic of our booth: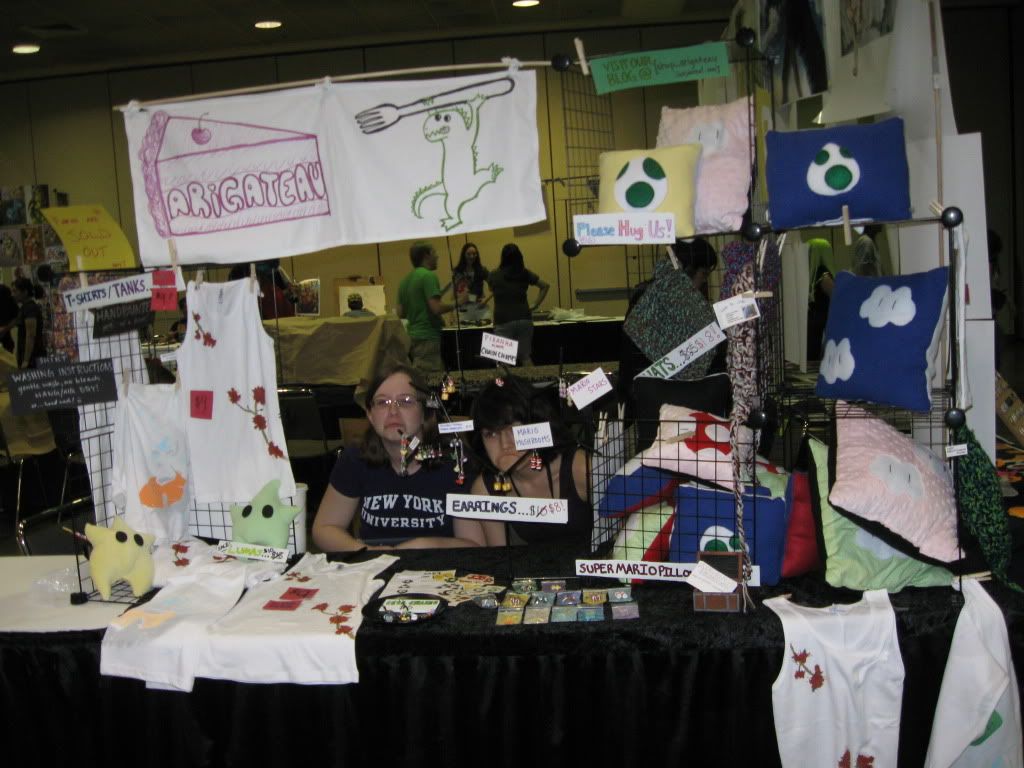 We actually sold that sign at the con! And ignore those frownie faces it was a sales technique........... Also, we brilliantly neglected to take pics until 11.30pm on Saturday so there are no fairies featured...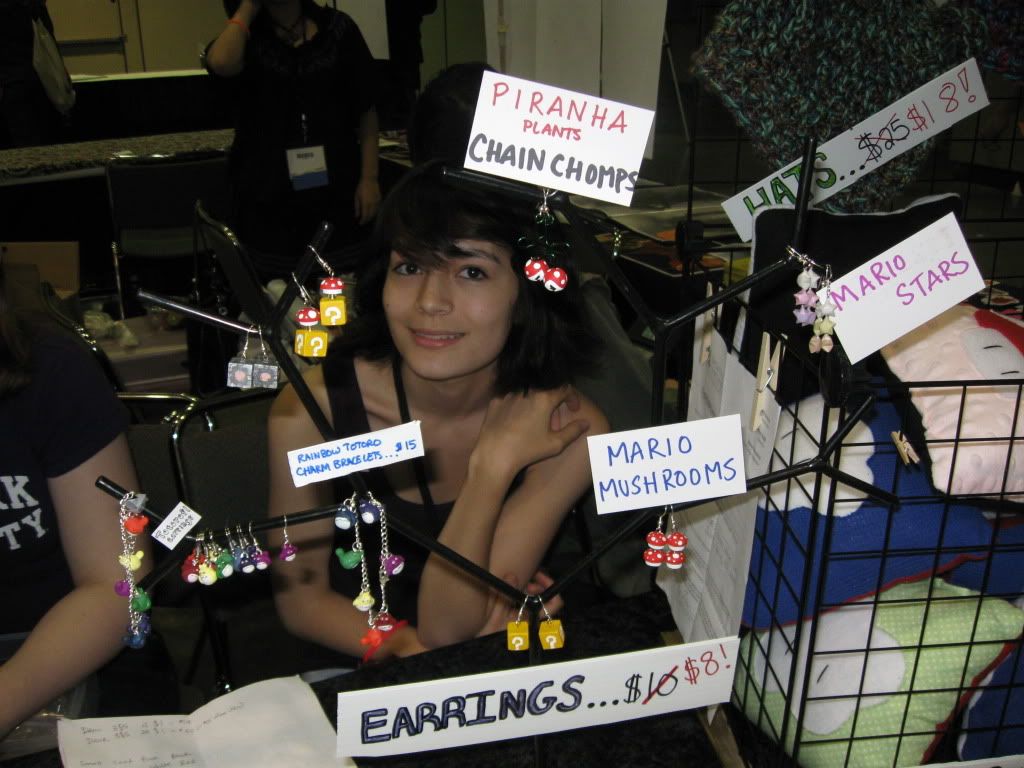 Lauren's face through the earring tree...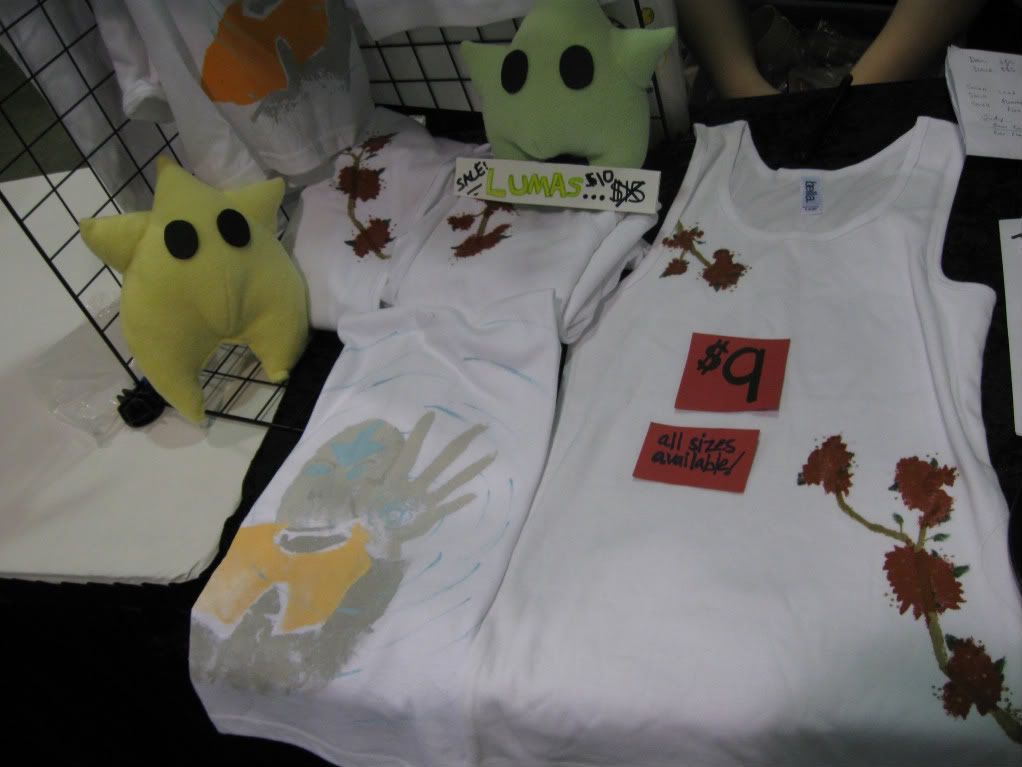 Shirts and Lumas!
In the future, we are considering setting up an online shop to sell items. For now, we're using this as a blog to post up our items as we make them. Friend us to be notified of new posts or cons we will be at/developments in our online store plans!
THANKS AND SEE YOU AT OTAKON 2010!
-The Arigateau Team
http://shop-arigateau.livejournal.com/